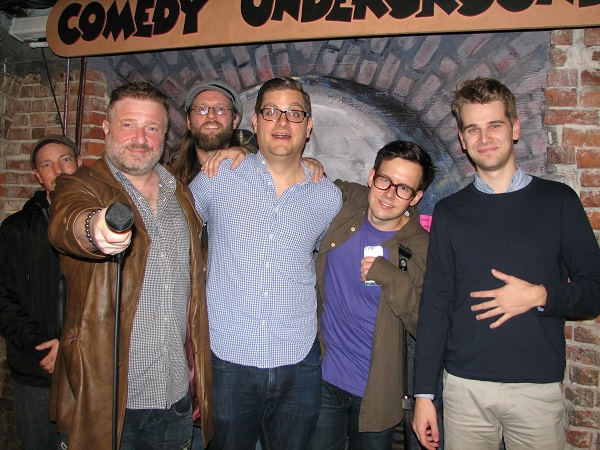 It was an incredible season of comedy for the 38th Annual Seattle International Comedy Competition. We had great performances from all 32 performers. From the Preliminary Week shows, to the Semifinals and on to the Finals, we were told many times how strong people found this year's comedians to be and how fun the shows were. We really had a great time bringing these shows to you.
The five finalists earned their chance to compete for this year's championship by advancing past many strong performers. They earned that opportunity. They then went out and had five incredible shows–shows that could have been won by any of them.
Going into the last night of the competition, the scores were impossibly close. The difference between first and second place was one one-hundredth of a point. The difference between first and fourth place was less than a point.
That said, there was one performer this year that was incredibly consistent. They only missed one Nightly Top 5 in all three weeks he competed in. Only one performer that night after night came out and delivered haymaker one-liners. One performer that kept our audience in stitches from the minute he said, "Hi!" to when he'd say "Bye! Thank you Forever! Bye!
Top Five Comics For 2017
With a few different scores on the final night, we could be singing the praises of Myles Anderson or Nick Hart or Alex Falcone, it does not come as a huge surprise that this year's champion is Boston's Matt Donaher.
The group was really evenly matched, but Matt was the only one to win more than one night in the Finals week. Matt was the one that lead the finals week from beginning the end. At Comedy Underground, not only to hold on to his lead, but he extended it.
In 2014, Matt Donaher made the finals of the 35th Annual Seattle International Comedy Competition. He finished fourth. He wanted to come back to see if he could improve on that and this year, he did.
Congratulations to all of our finalists and to our new champion, Matt Donaher.