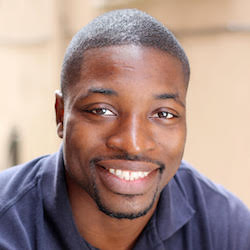 Preacher Lawson has won the 37th Annual Seattle International Comedy Competition.
This was a fantastic year for the Seattle International Comedy Competition–a year that many have told us has been filled with the best roster that they've ever seen. Simply making the finals of this year's competition is a huge accomplishment…but to take top honors takes a special performer, a crowd pleasing, positive performer filled with boundless energy and the ability to connect with every audience, night after night.
Though Canada's Pat Burtscher and Mayce Galoni made it close…in the end, the victory went to Orlando, Florida's Preacher Lawson, who won three of the five nights of the finals week to claim the crown as the 37th Annual Seattle International Comedy Competition champion.
The Final Top Five:
1. Preacher Lawson (Orlando)
2. Mayce Galoni (Hamilton)
3. Pat Burtscher (Toronto)
4. Ricarlo Flanagan (Los Angeles)
5. Billy Anderson (Seattle)
Congratulations to all of our finalists and to our new champion, PREACHER LAWSON!!!