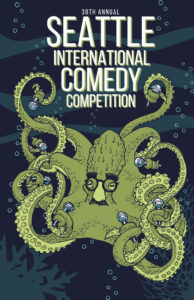 The 38th Annual Seattle International Comedy Competition is coming up.  Opening night is November 2nd, 2017.
The applications have all been received, the audition shows have all taken place…and some impossible decisions are being made to craft this year's roster of 32 comedians from around the world who will gather together in the Pacific Northwest in November…and only one of them will emerge as this year's champion.
More details coming soon!