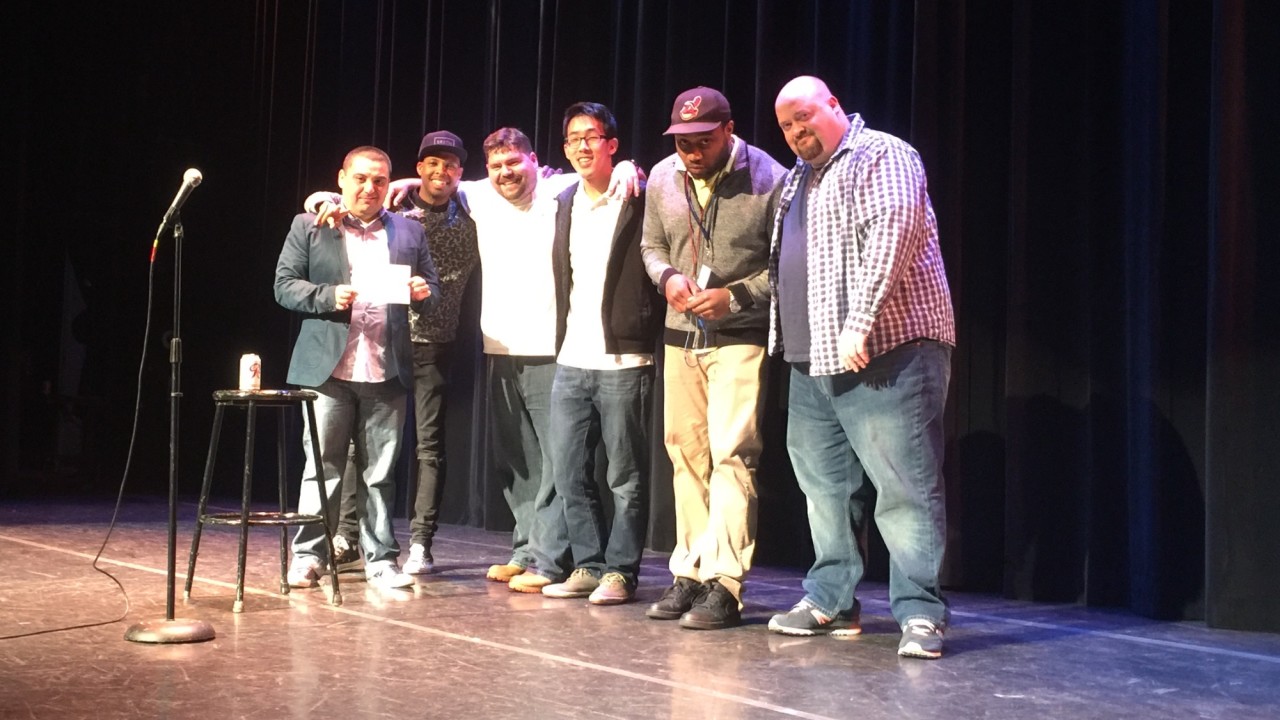 (L-R Host Rodger Lizaola, Dino Archie, Mitch Burrow, Hans Kim, Kortney Shane Williams, Al Park. Photo by Joshua Chambers)
We've been taking this Finals show to the Admiral Theatre in Bremerton since 1998, at the suggestion of comedy journalist Sean McCarthy (thecomicscomic.com) was an entertainment writer for The Sun. Sometimes in the past, the audiences have not totally agreed with the judges' assessment, but tonight EVERYBODY killed it, so it was just a matter of taste. A little something for everybody. We even had a celebrity judge, iconic Seattle comedy figure John Keister, star of KING 5 and Comedy Central's hit show "Almost Live." Here's how is played out:
1. Dino Archie 2. Mitch Burrow 3. Hans "the kid" Kim 4. Kortney Shane Williams and 5. Al Park.