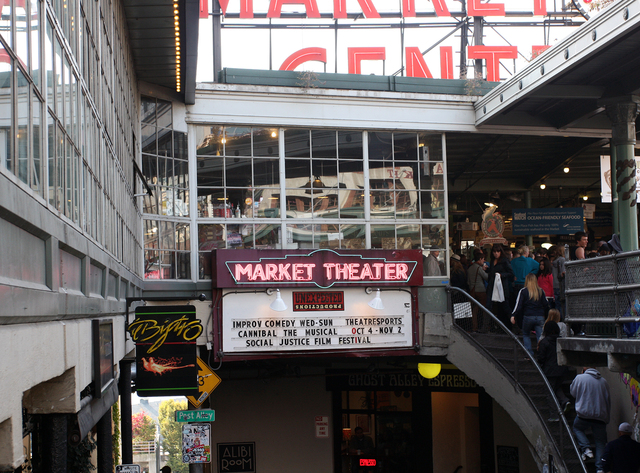 Opening Night at Unexpected Productions
The 36th Seattle International Comedy Competition kicks off its opening night at
the Unexpected Productions' Market Theater Wednesday, November 4th at 8:00 pm.
Get your tickets now!
America's largest touring comedy festival is playing 22 shows in 26 days, with 32
of the best comedians from around North America,  competing for over $15,000
in cash prizes.
Talent executives from the major networks, studios and talent agencies will be on
hand, ready to sign up the next great talent. So don't miss your chance to see tomorrow's
stars before they're even discovered.
WEDNESDAY
8:00 pm
11/4
Unexpected Productions'
Market Theater – At the Gum Wall!
"The competition can be a shot in the arm to a comedian's career. It helped catapult
Mitch Hedberg, the 1997 winner, from small stages in Seattle to appearances on "That
'70s Show" and "The Late Show with David Letterman."
Seattle Times