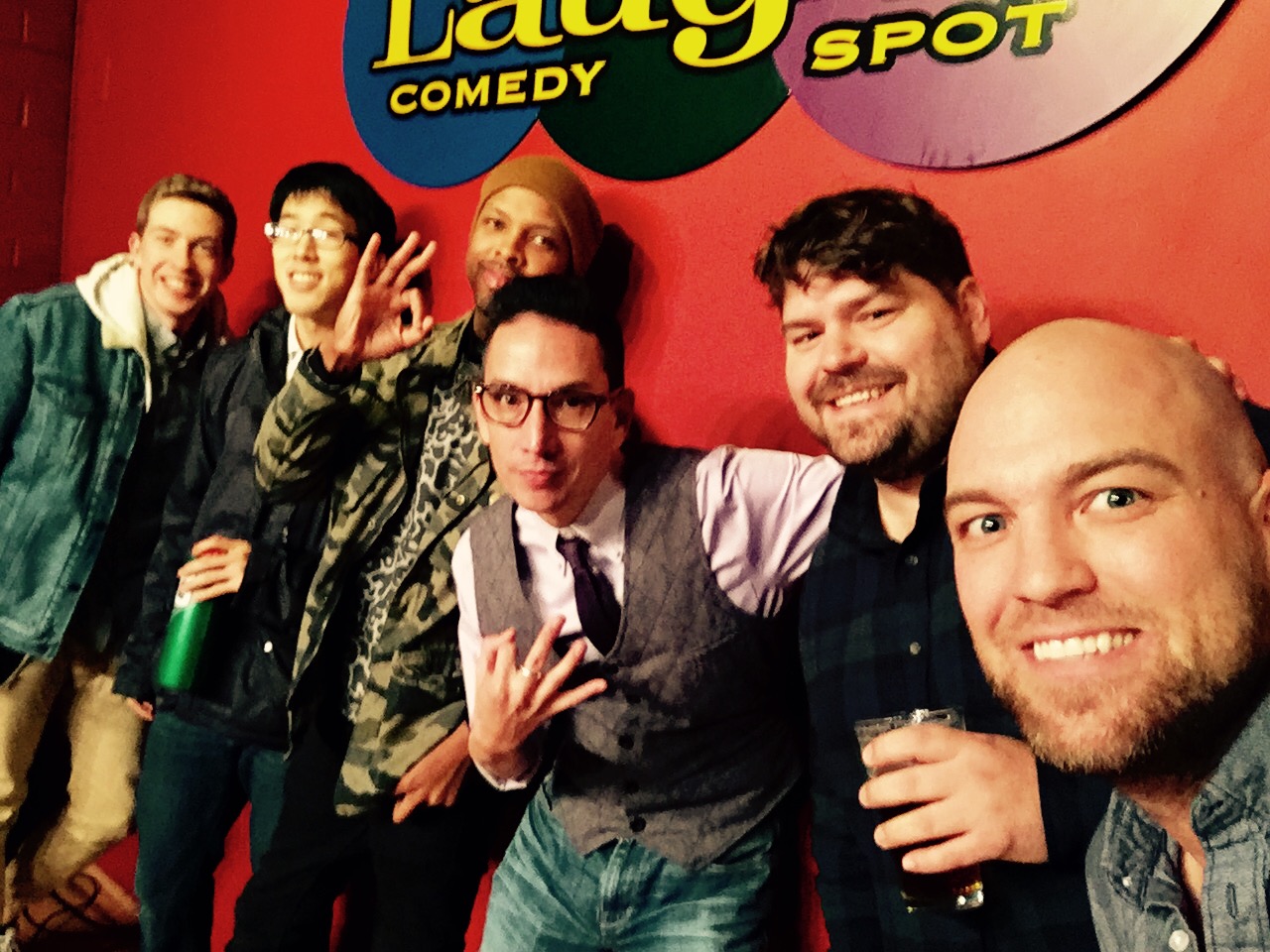 (L-R Gavin Matts, Hans Kim, Dino Archie, Tony Dijamco, Mitch Burrow, and host Cory Michaelis)
Tonight we we learned who will be the top 10 that advances to the Semi-Finals.
In front of another full house, 21-year-old Canadian Gavin Matts took top honors, followed closely by Mitch Burrow and Tony Dijamco (tie), Dino Archie, Hans Kim, and Julie (no relation) Kim. Would it be enough to climb into the semis? Did Jill Maragos and Steve Hofstetter do enough to hold on to their top-5 spots?
Yes and no.
Moving on to the semi's are: Dino Archie, Mitch Burrow, Tony Dijamco, Steve Hofstetter, and Hans Kim. They join our week 1 semi-finalists Samson Koletkar, Al Park, Andrew Rivers, Owen Straw, and Kortney Shane Williams for a week of big shows in big venues. All have won a minimum of $500 as they continue in their pursuit of 5K cash, a recording contract, and the championship. Thanks for the hospitality to Laughs owners Dave and Angela Dennison, and Nicole and the rest of the staff.