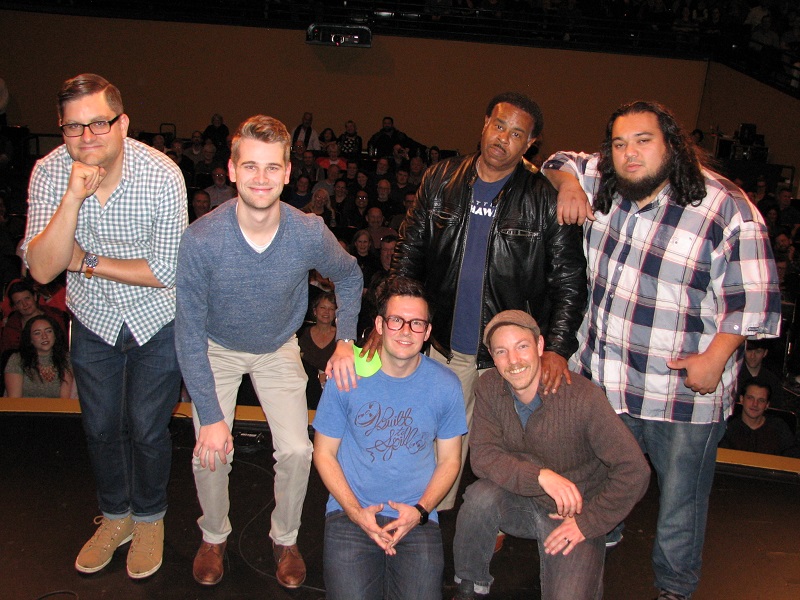 Olympia is always a treat for the Seattle International Comedy Competition. It was a night with a big crowd, great audience response. It made up for never ending traffic nightmare of driving on I-5 almost any night.
Once again, the judges all had different opinions of who was their favorite, but the same faces seem to keep popping up in the Top Five this week.
Top Five Comics
Alex Falcone has not missed the Top Five once in either week he has performed.
Adam Pasi really challenged the audience on this night and was rewarded with a 4th place finish for his efforts. Matt Donaher went up first, which we call taking the bullet and still made the Top Five.
Next Up: The Columbia Theater in Longview.