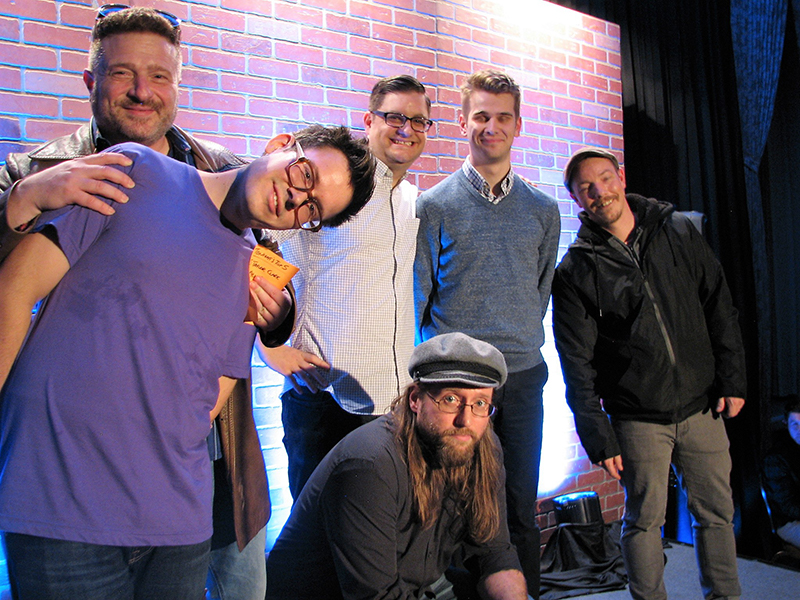 We started out the Finals of the 38th Annual Seattle International Comedy Competition in the Crystal Ballroom at the world famous Washington Athletic Club. In this round, we can get a flavor of a comics full act and right out of the gate the comics brought the thunder to a very appreciative crowd.
The judges loved everybody and the scores for all five finalists were big, but on this night they loved Matt Donaher the most, with Nick Hart and Alex Falcone close behind.
And not only did our judges love Matt Donaher but the members of the Washington Athletic Club, who got to vote for their own favorite, something they call the WAC Choice Award winner–also went for Matt Donaher.
Top Five Comics
I'm going to make a prediction – Matt and Alex make the Top Five every night!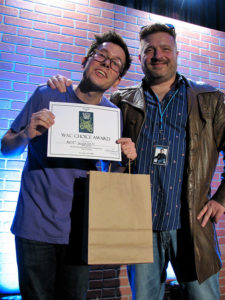 next up: On to Vashon Island and the traditional sold out Night-Before-Thanksgiving show at the Vashon Theatre!