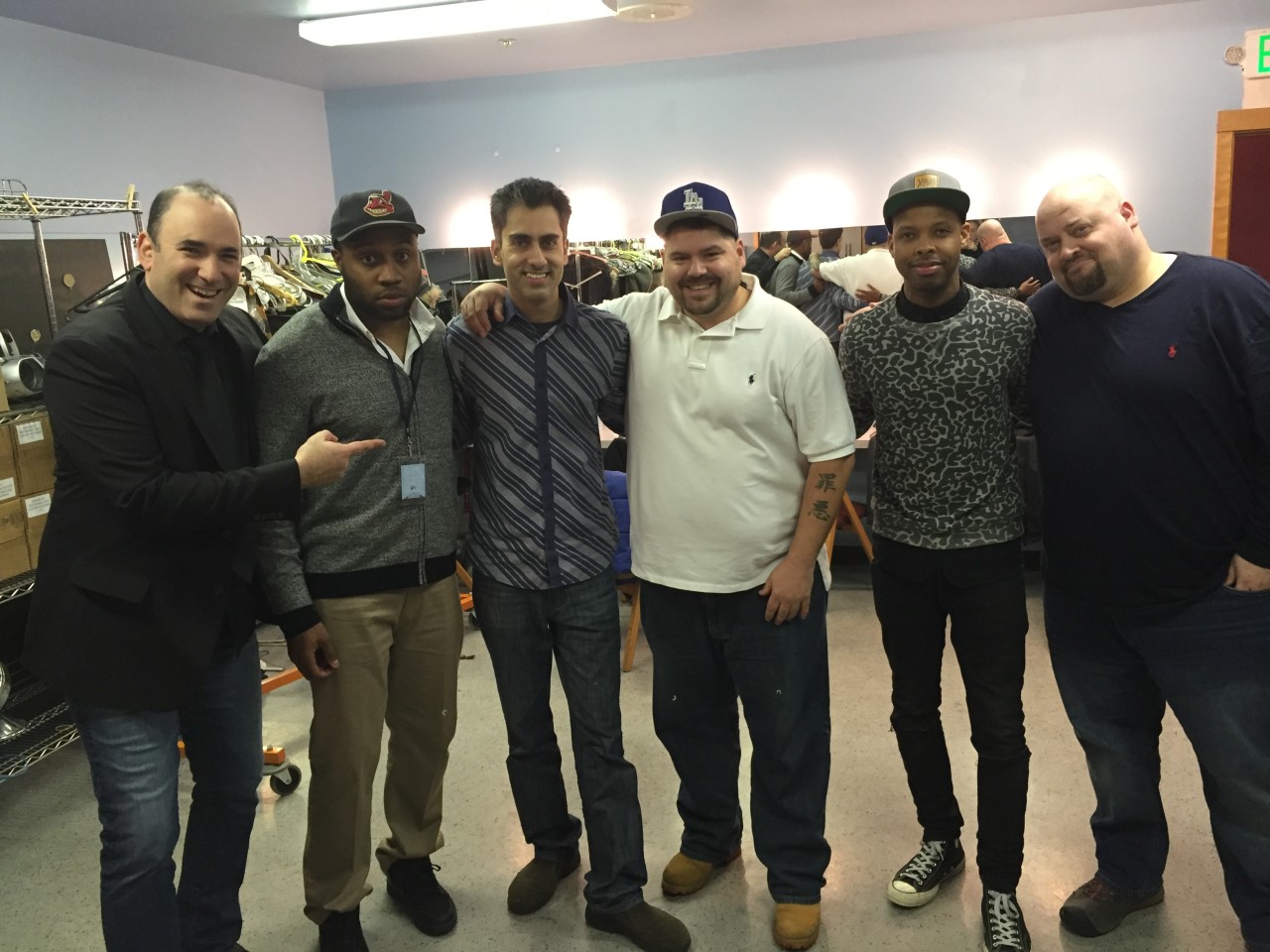 (L-R Host Dan Rosenberg, Kortney Shane Williams, Samson Koletkar, Mitch Burrow, Dino Archie, and with the glowing head Al Park)
We have been fortunate to have a series of huge audiences and sold-out shows, and this night was no exception.  Squooshed.  Every inch of space taken.  Even the performance area was limited due to the construction of sets for BPA's production of Mary Poppins. Insert clever remark here.
Former LA comic Dan Rosenberg is a Bainbridge resident and BPA board member, and did a great job of establishing a warm receptive atmosphere, the audience was red hot for virtually every second of the show.  But somebody had to win, so:
Kortney Shane Williams
Al Park
Dino Archie
Samson Koletkar
Mitch Burrow
This was our second visit to Bainbridge Performing Arts in as many years, and we are looking forward to making it a tradition.