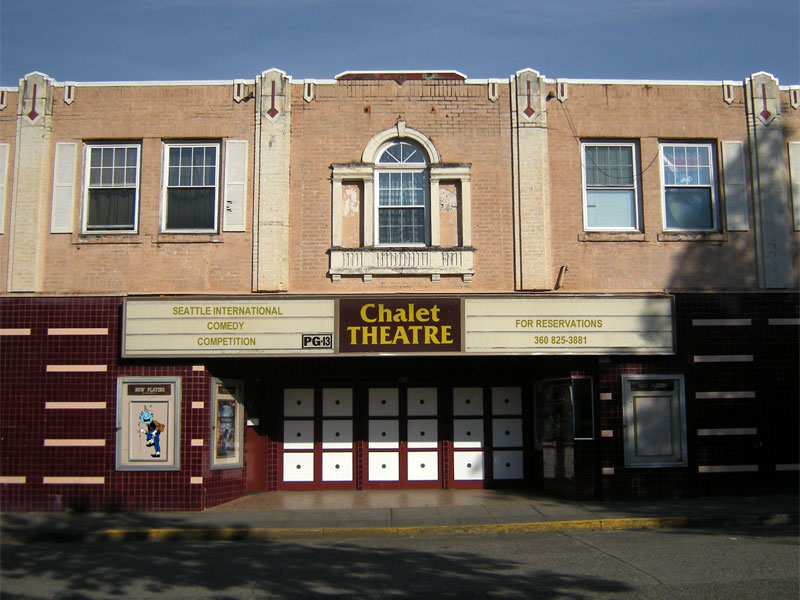 The Seattle International Comedy Competition is off for the very first time to the Chalet Theatre in fabulous Enumclaw.
The Chalet Theater was converted into a movie house in 1947 and still includes its original murals, tapestry, and fixtures and all new projection system and a new really loud sound system. This is going to be a fabulous night.
This show (in alphabetical order) features: Dino Archie, Mitch Burrow, Micah Bleich, Fatima Dhowre, Tony Dijamco, Mary Lou Gamba, Jason Goad, Jamal Harrington, Steve Hofstetter, Julie Kim, Hans Kim, Jill Maragos, Chris Moran, Gavin Matts, JR Berard and Lukas Seely. The host this week is Billy Anderson.
Chalet Theatre
1721 Wells Street
Enumclaw, WA 98022
(360) 825-3881