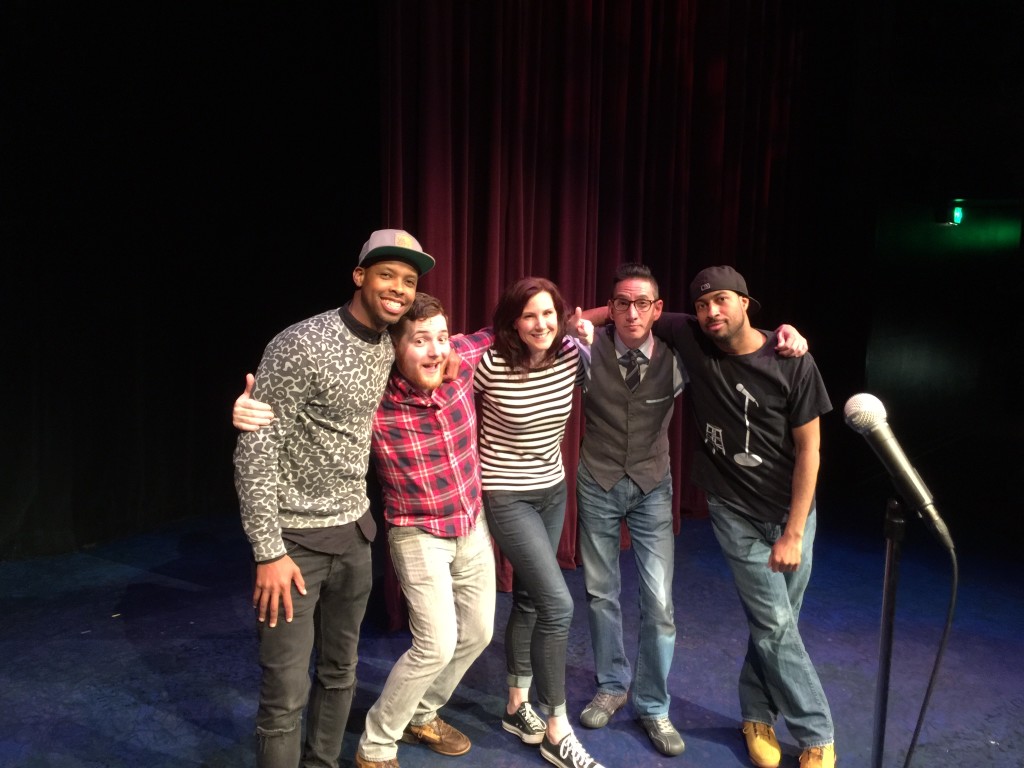 Saturday's Top 5 (plus 1, minus 1) (L-R Dino Archie, host Billy Anderson, Jill Maragos, Tony Dijamco, Jamal Harrington. Not in the photo Julie Kim)
Our road trip today took us "overseas" to Langley for a beer tasting and a great comedy show at the Whidbey Island Center for the Arts.
Show up early and enjoy a free beer tasting from Diamond Knot Brewery. Stay for a comedy show featuring:
Dino Archie, Mitch Burrow, Micah Bleich, Fatima Dhowre, Tony Dijamco, Mary Lou Gamba, Jason Goad, Jamal Harrington, Steve Hofstetter, Julie Kim, Hans Kim, Jill Maragos, Chris Moran, Gavin Matts, JR Berard and Lukas Seely. Our master of ceremonies is Billy Anderson.
Whidbey Island Center for the Arts
565 Camano Ave
Langley, WA 98260
(360) 221-8262