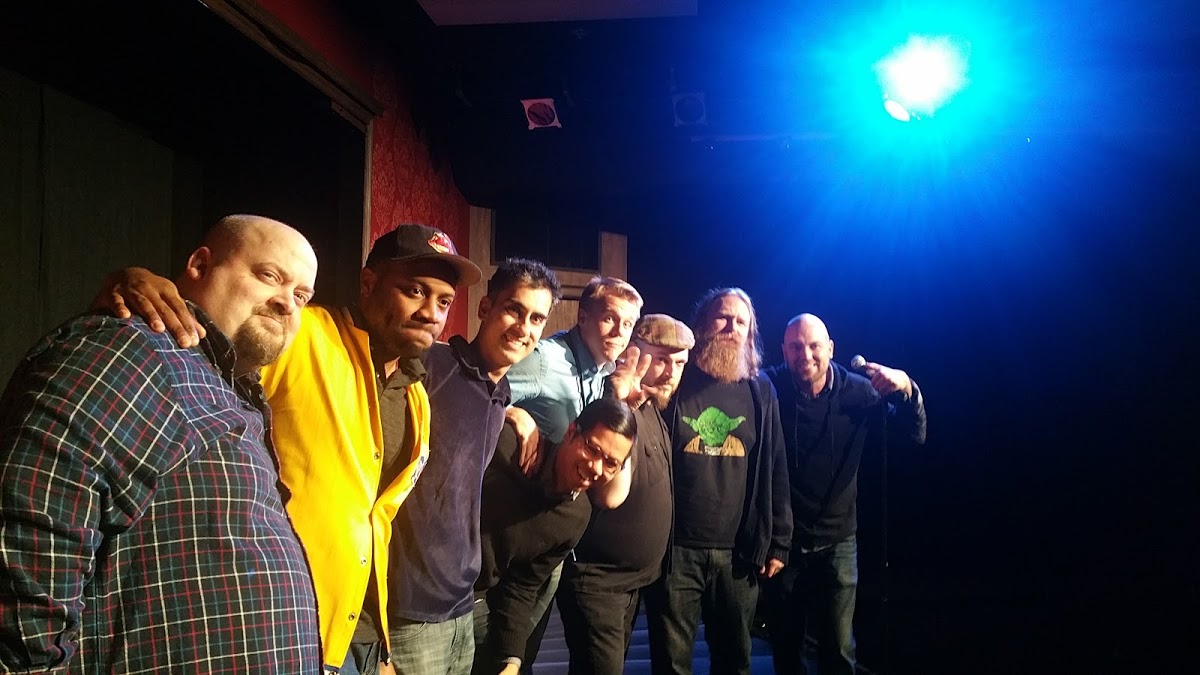 What a great opening night show – sold out house at Unexpected Productions' Market Theater, adjacent to the soon-to-be-ungummed Gum Wall and directly below the fish throwers.
7 comics stood on the podium, as there was a tie for 2nd and a tie for 5th.
1st) Al Park (Boston)
2nd–TIE) Kortney Shane Williams (Seattle)
2nd–TIE) Samson Koletkar (San Francisco)
3rd–Wilfred Padua (Seattle)
4th–Andrew Rivers (Seattle)
5th–TIE) Owen Straw (Brooklyn)
5th–TIE) Emmett Montgomery (Seattle)
On to Vancouver USA for our only Portland-area show on the tour.