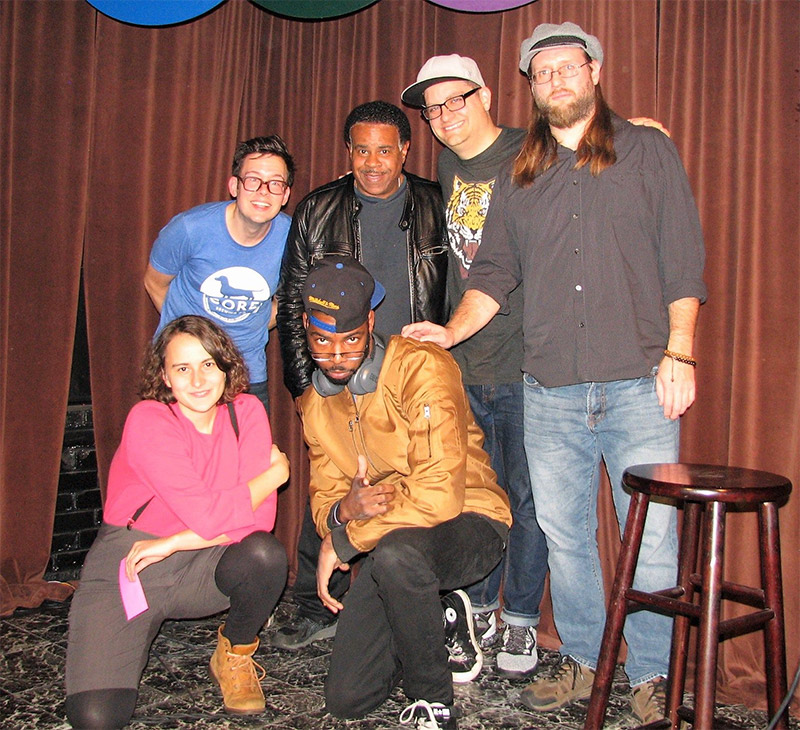 The Semifinals can be frustrating for any comic not making the Top Five and Ana-Marija Stojic was no different. Ana-Marija was consistently strong every night, but the scores were not always in her favor. Until she came to Laughs Comedy Club and really lit the place up.
She earned perfect scores from two of our six judges and high marks from all of the others. She earned the loudest encore point cheers of the night and the loudest cheers from her fellow competitors. Stojic was definitely a highlight of the Seattle International Comedy Competition.
Top Five Comics
Shaking off an unexpected result on Bainbridge Island, Matt Donaher earned some big scores of his own to reclaim a spot in the nightly Top Five. Alex Falcone, Justin Lawson and Nick Hart would join Matt and Ana-Marija in that Nightly Top 5. Adam Pasi, who took the bullet and went up first, placed sixth, with a score nearly equal to Nick Hart.
Next up: The Finals.