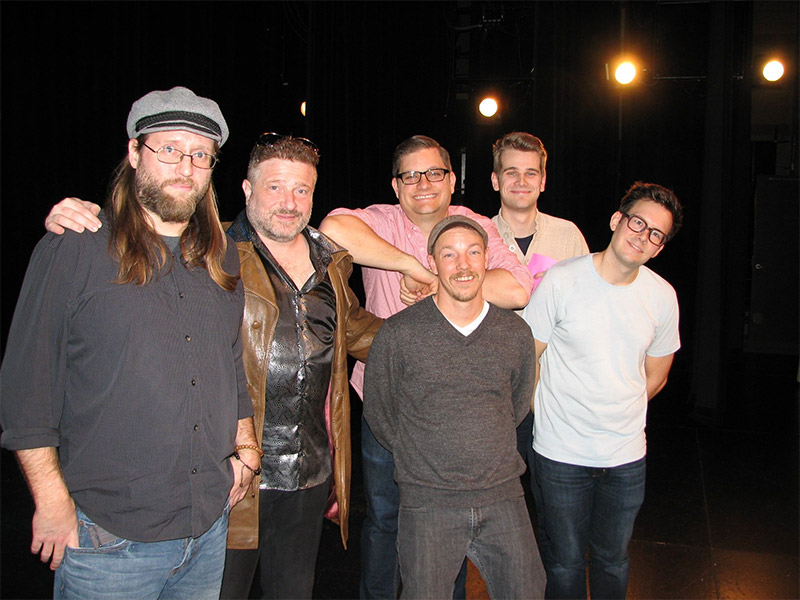 The Kirkland Performance Center was sold out and absolutely full for our third show of five in the Finals Week of the 38th Annual Seattle International Comedy Competition. It was our only trip to the Eastside this year and it was worth it.
The big question, could Matt Donaher continue his winning ways or could Alex Falcone or Nick Hart, who had both been extremely close to Matt on the two previous nights of the Finals Week, make a breakthrough and grab a win?
It turns out, that was the wrong question to ask, because Myles Anderson, who was frustrated with two strong scoring fourth place finishes on the first two night, wasn't going to let this week turn into a three-man race. Myles watched as Nick, Matt and Alex had their strong sets…but he wasn't fazed. He simply went out and had the kind of performance that earned him the top spot for the entire Semifinals Week and the judges rewarded him with scores that gave him the top spot on this night.
Top Five Comics
Once again, the scores were really close and the scores for the week are impossibly close. There is less than a half a point separating first place from fourth place! Only two shows remain in this year's competition and it isn't at ALL clear who is going to win this thing!
For Night Four of the Finals Week of this year's competition, we're spending a Saturday night at the Admiral Theatre in Bremerton–always a big show. After that, the last show of this year's competition is on Sunday night at the Comedy Underground in Seattle's Pioneer Square!
It's really all coming down to these last two shows to determine who will be this year's champion! —