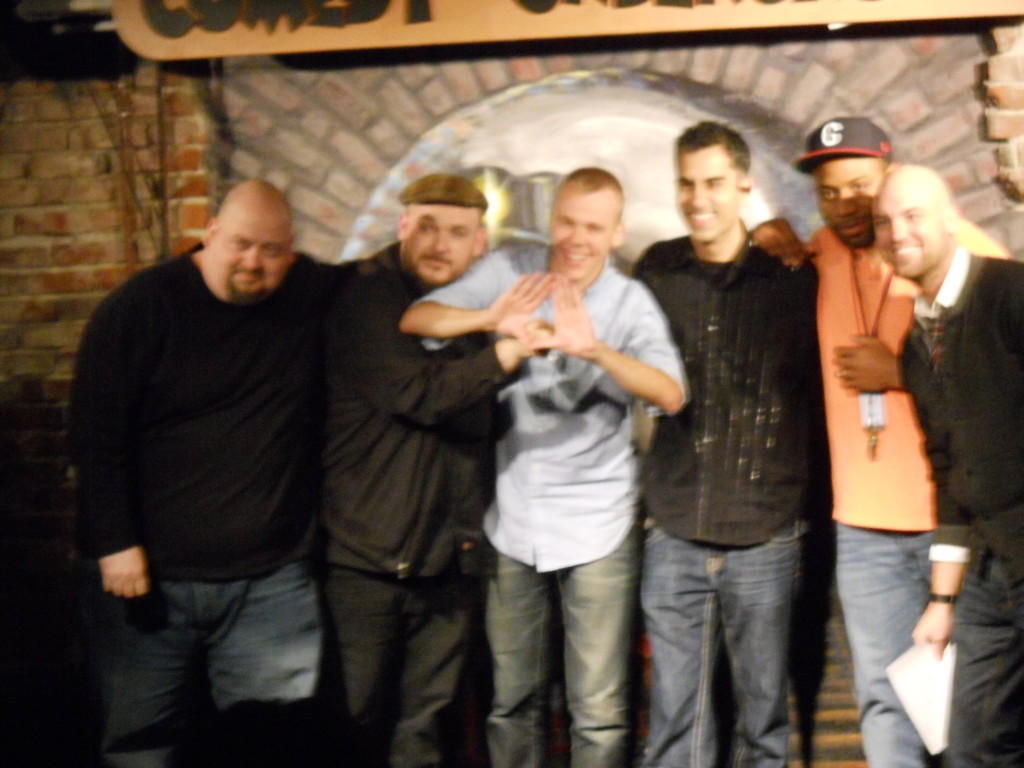 PS it's not the photo, the comedians are actually blurry.
The last night of round 1 and the first night of round 2 are our "Industry Nights," where Hollywood comes to town to see the talent. This night's judges included execs from CBS, NBC and Nickelodeon, with Comedy Central and ABCFamily joining them on Tuesday. The judges said SF comic Samson Koletkar had the set of the night, followed by Andrew Rivers, Kortney Shane Williams, Al Park and Kate Ghiloni. Would 5th place be enough to ensconce Kate in the semi-finals?
No. That spot went to Owen Straw, thanks to his first-place showing the night before and Kate's opening night overtime snafu.
Winning a minimum of $500 and still in the running for the Grand Prize – in the order in which they finished – Al Park, Kortney Shane Williams, Andrew Rivers, Samson Koletkar, and Owen Straw. They start 5 nights of Semi-Finals on Wednesday Nov 18 at the Edmonds Center for the Arts, joined by 5 more comics who will be announced after our show on Sunday at Laughs Comedy Spot in Kirkland.