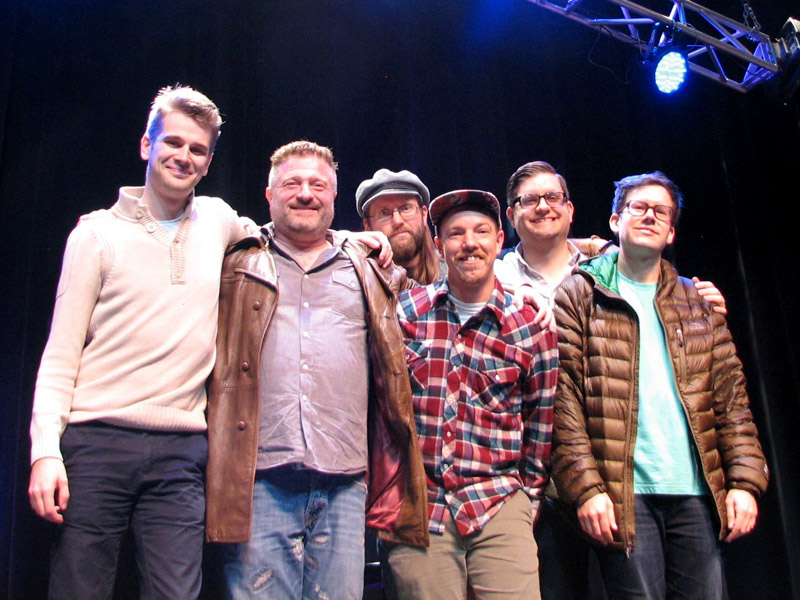 Just when you think this thing is locked down so you can make a prediction, standup comedy happens and it's anyones guess. For the first two nights Matt Donaher was clearly the winner. Then Friday night, Myles Anderson took first place at the Kirkland Performance Center. At the Admiral Theatre, Nick Hart was the clear winner. Now it's anybody's guess.
Bremerton is always a big night and full of quirks. Sometimes the judges don't see things the way the audience does. Last night, they were on the same page with the results.
Matt Donaher had another good set, but it is tough to get big scores when you go up first. Taylor Clark rebounded a bit after having earned a time penalty in Kirkland to snag a much better score on this night. Alex Falcone really brought the heat and many people in the audience, during the intermission felt that it could get no better than that.
Then, after the intermission, Myles Anderson delivered a great performance that the audience felt could be right there battling with Alex Falcone for the nightly win. Only then to see Madison, Wisconsin's Nick Hart deliver the set of the night.
Top Five Comics
Placement for the night is very nice, but what wins the Seattle International Comedy Competition, it's your scores that really count. Every night the winner gets the same adjusted score. It's the score for the entire week that really counts. As of now, the scores are incredibly close. The difference in scores between first and fourth is under one point. Whoever wins the week will have earned it.
Next Up: A new champion will be crowned tonight at the Seattle Comedy Underground.