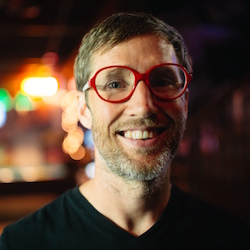 Dan Weeks has dropped out of the 37th Annual Seattle International Comedy Competition.
Since 2009 , Dan Weeks has won "Favorite Local Comedian", "Best Performance of the Year", "Most Influential Comedian" from the Atlanta Stands Up community.
He was a finalist in the Big Sky Comedy Festival, Skull Fest, a featured comedian on the FOX Network show Laughs TV and just made his big screen debut in the indie smash "American Dirtbags".