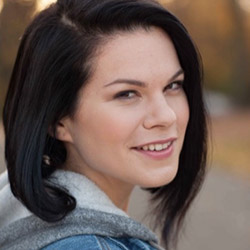 Cameran Hebb is a big fan of mountains, fruity pebbles, hip-hop and dogs. She grew up in Olympia, Washington, but is representing the Big Apple: New York City. In 2016, Cameran placed first in Gotham Comedy Club's New Talent Competition, winning a TV spot on Gotham Live, which she just filmed at the end of October, to be released early 2017.
In August 2016, Cameran placed first at a competition at Broadway Comedy Club and competed in the finale for Ladies of Laughter. She has performed all around various clubs in New York City, such as Gotham Comedy Club, The Stand, Dangerfields, Café Tallulah and Broadway Comedy Club.
She is massively happy to be on the west coast again, and grateful to be apart of this baller competition.

cameranhebb.com

facebook.com/profile.php?id=2721609
@camhebb