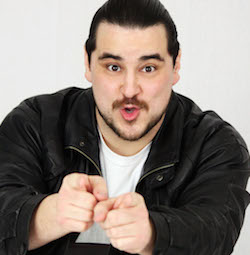 Will Spottedbear grew up fast and weird on the mean streets of Pittsburgh. Surviving inner city public schools, the Middle East, and the Midwest, Spottedbear credits the Air Force for developing his lethal sense of humor. His insights and observations, which come from living in many different cultures, are hilarious and often insightful. He tackles quite serious issues with wit and ease.
Even the most unforgiving subject matter is no match for his casual style and sharp demeanor.
With a no-holds-barred approach that is wildly entertaining, Spottedbear's brand of comedy is always well-received. Appreciated by a range of audiences and always a favorite!
http://www.willspottedbear.com
https://twitter.com/willspottedbear
@willspottedbear