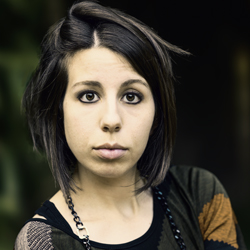 In 2013 Stephanie Oberto took an introduction to stand-up class taught by Alex Falcone and since then has been honing her quirky, clean style in Portland and beyond.
It's not unusual to find Stephanie performing in showcases at beer-centric venues like Ex Novo, Alberta Street Pub, The Civic Taproom, and Oregon Public House. However, her favorite place to generate laughs is Helium Comedy Club.
The last two summers Stephanie was a semi-finalist in Helium's Portland's Funniest Person Contest.
Stephanie's online presence consists of her squandering her film degree on vlogging and goofy photo gear reviews on YouTube.
https://www.youtube.com/user/4YouProductions
https://www.facebook.com/stephanie.oberto.1
https://twitter.com/thatobertogirl