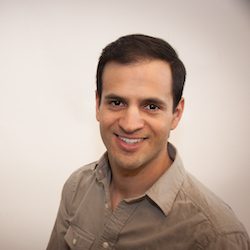 Patrick Ramirez has performed at the Hollywood Laugh Factory, Flappers Comedy Club and The Pasadena Ice House. He was recently voted as one of the "Best of the Fest" in the Burbank Comedy Festival.
Originally from El Paso Texas Patrick then moved to Salt Lake City to pursue a career in cycling. It was there where he got his start as a stand-up comedian. Opening for names such as Rob Schneider, Lachlan Patterson and Ron Funches gave Patrick the education and motivation to move to a bigger scene.
In addition to doing stand-up in Salt Lake Patrick co-hosted a weekly podcast at the University of Utah where he performed sketches, interviewed guests, and talked local sports. Now residing in Los Angeles, Patrick's blunt, observational and honest comedy is quickly making him a staple in the club scene.
https://www.facebook.com/pramirez3000
https://twitter.com/patrickinmyhead