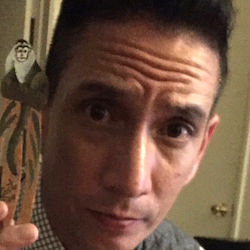 For years, Tony Dijamco has been blending wry, sardonic sense of humor with off beat characters he has met in his everyday life to create a show you won't see anywhere else. Proudly boasting of being an "Old School Nerd," Tony Dijamco has no problem leading the cool and uninitiated in to his sci-fi lovin' world. He blends quick one liners and lengthy stories to really paint a picture when he is on stage.
A self-described, "hopeless and romantic," Tony Dijamco also gives audiences a glimpse of what life is like for a single guy trying to handle dating in the modern age. Or as Tony would describe his dating life, "One f—–g disaster after another!."
Tony has spent years honing his talent and skills to give audiences everywhere a show they won't find anywhere else.